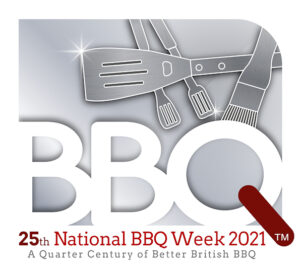 A Quarter Century of Better British BBQ
We're delighted to launch our new Silver Anniversary, National BBQ Week logo. It's been 25 years in the making! We're also delighted that we've been 'Key in changing consumer attitudes to BBQ'* and 'Fundamental to the growth of the BBQ market'* since 1997.
And if that's not enough, we've now just reached the hallway point with our sponsor recruitment programme and now have 4 out of 8 brands on board, it's going to be a great BBQ summer so join us.
#bbq #roadshows #foodiefestivals #sampling #countyshows #foodanddrinks #wine #beerandcider #bbqsauce #meat #seafood #vegetarian #events #covid #gastrogrilling #alfrescoeating #experiential
*Mintel/Kantar/The Grocer.